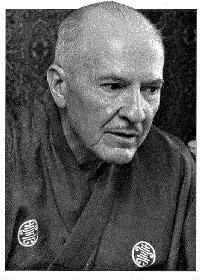 Robert Anson Heinlein
1907 - 1988
Biography
Robert Anson Heinlein was born in 1907 in the American state of Missouri and grew up in Kansas city, Missouri. In 1924 he entered the us naval college in Annapolis, following hi s brother and fulfilling a long held dream. It is said that he arranged for some fifty letters of recommendation to be send to his local senator in order to secure his recommendation for a place at Annapolis. It is tragic then, that his naval career was to be cut short in 1934 when he was diagnosed as suffering from tuberculosis and was invalided out of the service.
After several years spent in working different jobs and in studying physics and mathematics, Heinlein saw a competition advertised for the magazine 'thrilling wonder stories', the prize being to get your story published at 0.5c per word up to $50 maximum. Heinlein wrote his first story, 'lifeline' in response to this competition then in typical Heinlein fashion submitted it to 'astounding' magazine on the assumption that 'thrilling wonder stories' would be swamped by manuscripts from aspiring authors. 'Astounding' bought the story for $70, 1c per word.
From that day until his death in 1988 Heinlein was considered one of the greatest science fiction authors of all time, his stories being acclaimed for their imagination, their technical excellence and their great insight.